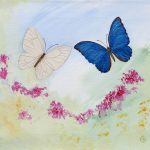 SALONofFREUDE
Der SALONofFREUDE is a platform, that I, together with Kuthumi Lal Singh have created for a variety of events, readings, ART- performances, seminars and workshops.
It brings such great joy to become aware of the presence of our friends from the spiritual realms, of the Ascended Masters and thus of our SOUL more and more consciously.
To live a life in wisdom and ease, that's what we deserve…,
n'est pas?
I would like to invite you to our next event
on Thursday, 20th of September from 7pm until ca 9pm
On these evenings I will channel Kuthumi and since recently
Kuan Yin and there will be the possibility to ask questions.
For the physical wellbeing, as always, something delicious will be provided.
Energy-exchange: 28.-€
This event is going since January this year, perceived with great sympathy and so I will now set up for it
firmly every third Thursday in the month .
(18th of October, 15th of November, 20th of Dezember, 17th of Januar 2019 aso)
For this event nomore invitations will be be send out monthly.
However I would like to ask you to let me know in advance,
when you want to participate, so I can prepare everything well.
(tel: 0049-6103-61779 or e-mail: ed.ts1580035009nukar1580035009oc@of1580035009ni1580035009),
Namaste, Cora and Kuthumi