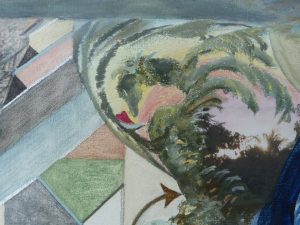 ♥♪♫Invitation to the Celebration of LOVE♥♪♫
Kuthumi and I will throw a Party on Saturday, 25th of November
and wanted to invite you to participate in this Event.
The 'KUAN YIN-Painting', that I created this summer
in a period of 10 weeks, has been the catalyst for this event.
I will show the Original the very first time.
Though it is the experiences, that I made during painting and in this time,
that went far beyond anything I could have ever expected,
that I want to share with you.
And more creations, that will be completed by then,
truely offer further reason to celebrate!
There will be a delicious, several menue, very 'sensual' dinner
from the finest,
sexy music for dancing in a beautiful ambience;
whatever we want to create together, choose to experience and to receive…
LIVING as a Master in Freedom and LOVE
Starting at 3.15 pm, ending at about 10.45 pm
Namaste!
Kuthumi and Cora
The energy-exchange to participate in this event is 74.-€
By payment of the amount to the banc-account listed below until
1st of November, your seat is saved.
(seats are limited to 10, so when interested, submit as soon as possible)
reason for payment: 'Fest der Liebe, Nov. 17'
Cora Angelika Schwindt, Volksbank Dreieich,
IBAN: DE 82 5059 2200 0006 5899 79
There is a MERCURE-Hotel very close by (10 min walk), that has good prices,
please call me for further information: 06103-61779